Corporate Events, Meetings, Seminars, and Conventions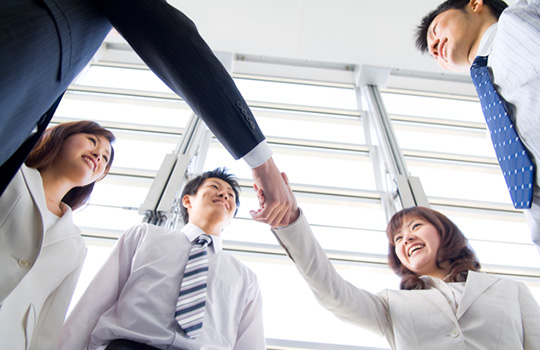 We are always ready to solve challenging issues together with our customers, offering multi-faceted solutions for a wide range of businesses—we handle everything from planning, execution and verification right up to post-event follow-up support.
Main areas of expertise

Corporate seminars and events
Incentive events and shareholders'meetings
Exhibition support
Press conferences
Meeting and ceremony management
Conference organizing (G-MAC conferences)
Motivation Events®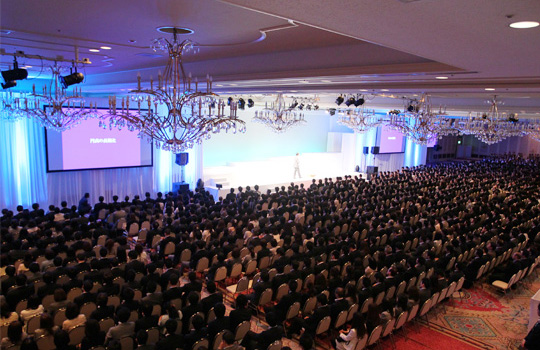 We develop a variety of methods for increasing motivation together with our in-house Work Motivation Research Institute. We use these methods to help improve our clients' corporate performance, enhancing inner communication and branding throughout a wide range of corporations and organizations.
*Motivation Event® is the registered trademark for JTB Communication Design, Inc.
Main areas of expertise

Prizegiving events
Anniversary events
Kick-off events
Athletic meetings and sports festivals
In-house corporate communication events
Events for foreigners (inbound travelers)
Private overseas events
International Congresses, Domestic Academic Conferences, and Annual Meetings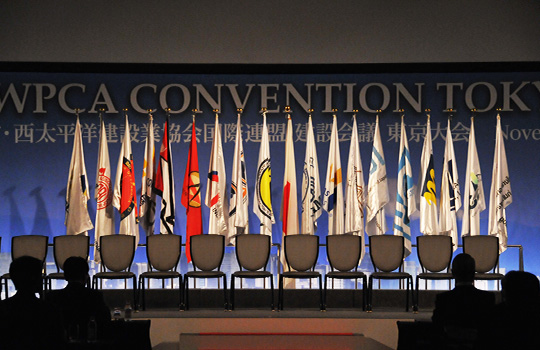 We provide full support—from the invitation and planning stages through to event management—for organizers of top-level and ministerial meetings as well as international and domestic conferences for businesses and academic organizations.
Main areas of expertise

Academic conferences
Governmental meetings
Annual meetings of organizations and groups
Symposiums and workshops